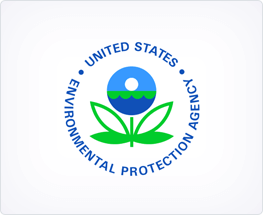 EPA Advacare Disinfectant
Using EPA-registered disinfectants allow commercial laundries to take linen from hygienically clean to "disinfectant" by adding them to the wash process. Disinfected textiles show a 99.9% reduction in bacteria maximizing staff and patient safety.

As your partner in infection prevention, MediCleanse chooses to provide this enhancement. We process all your linen and apparel using AdvaCare TM from Ecolab an EPA – registered disinfectant. 

Advacare Disinfectant kills bacteria during the wash process.
Effective 99.999% kill rate against common harmful pathogens that lead to infection and even death:
Staphylococcus aureus
Klebsiella pneumoniae
Pseudomonas aeruginosa
Methicillin – Resistant Staphylococcus Aureus (MRSA)
Acinetobacter baumannii
Listeria monocytogenes
Escherichia coli
Salmonella enterica
HIV (AIDS)
CA-MRSA
The EPA product registration number is 1677-193.



AdvaCareTM Disinfectant Has Unmatched Efficacy
CDC Top 10 Pathogens*
(Account for 84% of all HAIs)
Chlorine
Hydrogen Peroxide
AdvaCare Disinfectant
Coagulase-negative staphylococci (15%)
Staphylococcus aureus (15%)
Kills 99.999%
Enterococcus species (12%)
Candida species (11%)
Escherichia coli (10%)
Kills 99.999%
Pseudomonas aeruginosa (8%)
Kills 99.999%
Klebsiella pneumoniae (6%)
Kills 99.999%
Enterobacter species (5%)
Acinetobacter baumannii (3%)
Kills 99.999%
Klebsiella oxytoca (2%)