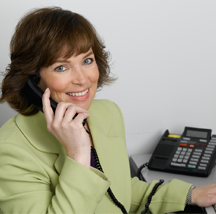 Client Support Desk
Service Team
Excellent client service is the key to our success. As Director of First Impressions, you will have significant impact on our ability to retain our clients by giving first class "VIP" service to all. To do this successfully, you will interact with all parts of our organization from production, sales to accounting to provide accurate account information to clients.
Your typical day involves:
Assisting clients with new orders and account changes
Acting as Liaison between clients and route mangers to resolve issues swiftly and efficiently
Greeting visitors and clients
For a complete performance profile, please click on the following link.