Our purpose is to produce high-quality products and find solutions to maximize plant efficiency while ensuring the safety of our team members.
While our work is often behind the scene, what we do is still critical in ensuring the success of the company. We are tasked with "wowing" the clients with our top-notch quality, accuracy, consistency, and product availability. Our team members enjoy the steady workflow, shifts that are conducive to working parents, and an open work environment where they know their performance at any given moment.
We pride ourselves in retaining and promoting hard working team members who care about producing a quality product– a key role in ensuring our success. You will be rewarded for higher performance and have opportunity for cross training and promotion. We have positions in sorting, feeding, loading, packaging, and quality control. Successful team members share common characteristics such as passion for efficiency, hand-eye coordination, strong work ethic, and attention to details.
---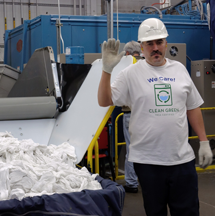 Team Leader
Operations Team
Do you enjoy leading and training a group of individuals? Do you find satisfaction in being a part of the team while having a significant impact on its success? Do you take pride in your passion to produce top-notch quality? If that describes you, then you may want to consider being a Team Leader. You will play a huge role in the timely delivery of quality products to clients through coaching and managing your direct team. Working with other team leaders and Production Management, you will help in ensuring timely production of quality products. Working side by side with your team members, you will have the opportunity to coach and deliver results for your team.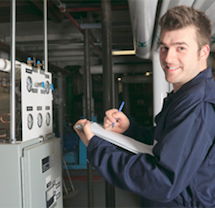 Industrial Maintenance Engineer
Operations Team
Do you have that sense of curiosity to learn how things work and why? Do you take pride in ensuring the equipment and machines that you are responsible for are proactively well maintained and in top working order? Are you driven by your ability to create cost effective solutions? We find out of the box solutions to ensure the plant runs smoothly and efficiently while promoting the safety of our team members. You will have direct impact in contributing to that goal. Working closely with Production teams to ensure daily production goals are met, you will have the ability to showcase your technical and problem solving skills. You will have the opportunity to work on top of the line and state of the art equipment.