Our purpose is to provide Great Service to each and every client in our everyday activities.
Our Team is the Face of MediCleanse. In their own words, our Route Managers and team members describe how they differentiate themselves from others by Being the Difference, the Service Way.
"We are Account Managers, not drivers "We provide Proactive Service and anticipate client's needs! "We ask questions and we listen"We take pride of ownership with our route and everything we do!"We build rapport with clients and gain their trust. We build partnerships."
---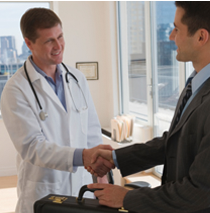 Service Manager
Service Team
Do you enjoy coaching a team while instilling a client-centric philosophy? Do you enjoy being out of the office and meeting with clients? Do you find satisfaction in developing client relationships and successfully retaining 100% of your clients?
Our Regional Service Manager works side by side with our Route Managers to service and retain our clients. You must have the ability and skills to anticipate, address, and resolve any client related issues urgently and efficiently.
Your typical day involves:
Meeting with clients
Riding along with your Route Managers to coach and develop
Daily one on one meeting with your team members to share their successes and challenges
Negotiating service agreements
For a complete performance profile, please click on the following link.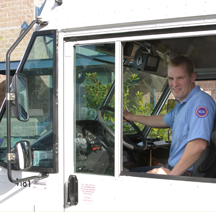 Route Manager
Service Team
Do you see yourself managing your route as a small business? Do you like to get paid based on your performance, not on an hourly rate? Do you like to be out on your own and have the ability to increase your earnings through great client care and account management?
We are looking for an outgoing and sales-minded individual who will be the first point of contact for our clients and will insure accurate and prompt delivery of our product providing first class service. You will be responsible for fostering relationships with clients, operating a 20-foot truck, accurately processing paperwork, managing account inventory and growing the volume of your route.
For a complete performance profile, please click on the following link.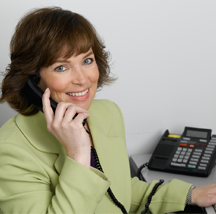 Client Support Desk
Service Team
Excellent client service is the key to our success. As Director of First Impressions, you will have significant impact on our ability to retain our clients by giving first class "VIP" service to all. To do this successfully, you will interact with all parts of our organization from production, sales to accounting to provide accurate account information to clients.
Your typical day involves:
Assisting clients with new orders and account changes
Acting as Liaison between clients and route mangers to resolve issues swiftly and efficiently
Greeting visitors and clients
For a complete performance profile, please click on the following link.